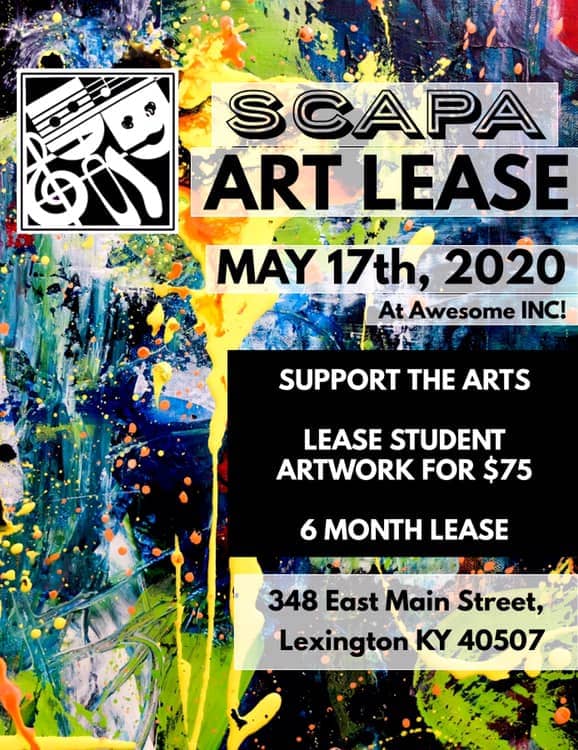 Join us for Art Lease, SCAPA Bluegrass' annual Visual Arts show & fundraiser on May 17th from 1:00-4:00pm!
Art students will proudly display their year's work which will be offered to family, friends and local businesses for a 6-month lease!
Come support our amazing artists and bring home an original work of art that you can enjoy until fall!